Pacific International Cold Storage believes in continuous professional dedication to quality and innovation. Our new state of the art storage facility houses seven individually temperature controlled zones including a pre-cool room.
Each individual room's temperature is set in accordance to the products' requirements that it is housing. All of our storage rooms are fully racked and sprinklered with state of the art equipment and design. Humidifiers will be available in select rooms for those produce products which deem it necessary.
Food Safety- airborne microbial control is the next frontier in food safety
Quality Assurance – protection from spoilage through mold, bacteria and ethylene gas in the air is a vital part of the perishable quality assurance
Shelf-life Extension – keeping products fresher longer is a benefit to you, your customers and us
Integrated Inventory Control software
Live internet feeds / Digital photography
Office Space Available to our Customers
Load Consolidation
Fast and Cost Effective Cross Docking
QC Inspection Area with Tables and Proper Lighting
Inspection/Grading Belts Re-grading
Re-Conditioning / Repacking
 

46,000 square feet

Cold Storage

 

Space

8,000 sq. ft. of Refrigerated Dock Zones
2,500 sq. ft. of Temperature-controlled Re-packing Room
Over 2000 pallet positions with Automated Pallet Storage/Retrieval System
2 to10 Pre-cooling Tunnels
11 Receiving/Shipping Doors
7 Cold Rooms each Individually Temperature Controlled with its own compressor and blowers.
3100 East 29th Street, Long Beach, CA 90806

Directly across the 405 Frwy from the Long Beach Airport

Six Miles from the Ports of Long Beach & Los Angeles, near Intersection 710/405 freeways
Ports of Entry – Long Beach / Los Angeles
Shipping, Delivery and Logistic Planning
Partial Truckloads and Bob-Tails are available
High graphics and vexar custom packaging is available
FOOD SAFETY
Primus GFS Certified with a superior score of 99%
WE ARE ORGANIC CERTIFIED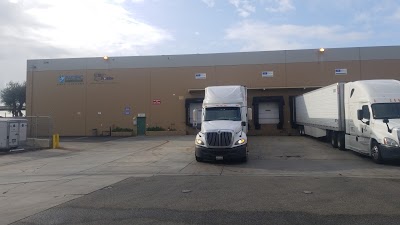 Pacific International Cold Storage –
serving Long Beach & Los Angeles area
3100 East 29th Street
Long Beach, CA 90806
Phone: 562-270-0606
Fax: 562-287-5999